Your choice to buy, rent, or build property in Nosara is a choice to live differently.
Perhaps you were drawn in by the contrast between the luxury and the ruggedness of Nosara. Perhaps you were struck by the unique culture that's developed over the years. Or maybe you just want to get away.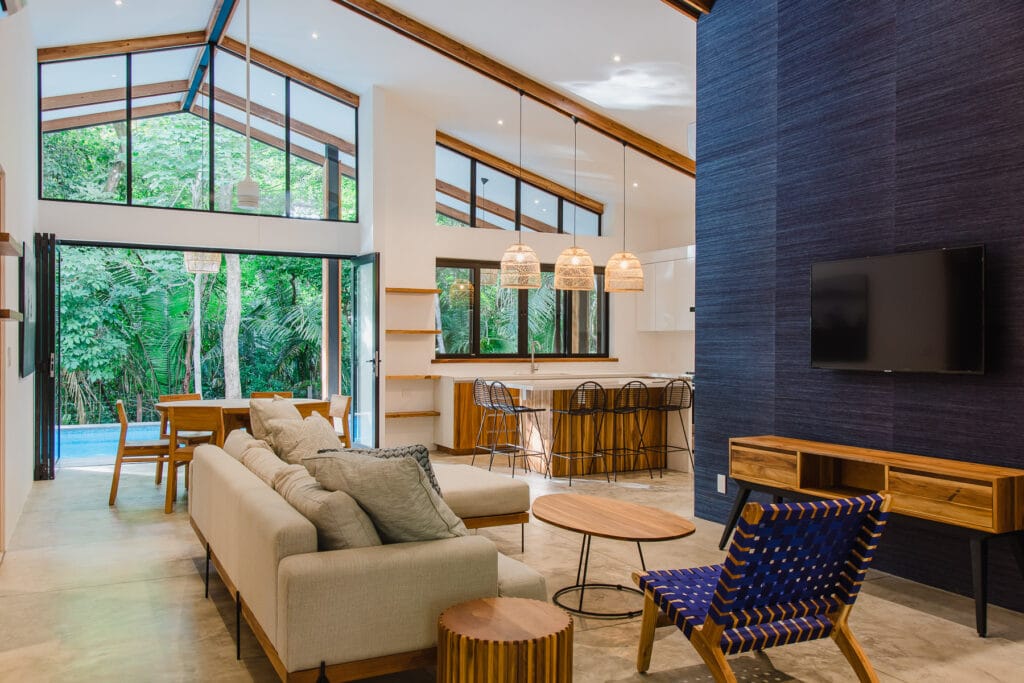 Whatever the reason, The Nosara Real Estate agency is the team who will deliver what your imagination craves.
We work with both buyers and sellers, providing an experience that blends the professionalism you expect back home with the Nosara vibes that attracted you here in the first place.
Our mission is to serve as your Costa Rican lifestyle investment advisor, designing goal-oriented strategies to deliver you the results you want (or better).
Our office is a full service real estate brokerage, located in Playa Guiones, just north of the Gilded Iguana. We can help you find anything from properties, large fincas, investment properties, B&B's / Hotels / Surf Camps for sale, or just a simple Condo or retirement home to snowbird in. We work with the most reputable lawyers, contractors, surveyors, title companies and property managers in the country to protect your investment.
Covid 19 Update:
Due to Covid-19, our offices have been closed since March 2020, however, our agents and operation are still busy making deals and moving real estate. We have shifted almost all aspects of the real estate process; our preliminary meetings are conducted via phone, whatsapp or Zoom meetings, our process of seeing homes has been ensured with safety protocols to protect our agents and clients, and any in person meetings can be conducted in open air settings, which Nosara has no shortage of – no better place to do business than while walking on the beach, or having a cup of fresh coffee in open air cafe. Our office is located across the street from the Mini Super Delicias del Mundo in Guiones North, just 200 meters north of Gilded Iguana. While our office is closed to outside visitors, we still have windows of listings and agents that are happy to come out and greet you to say hello.
The Nosara Real Estate agency is the longest operating and most accomplished real estate company in the region, and we serve our clients with a degree of transparency, trust, and professionalism you will not find anywhere else in the country.
Get to know our team below, or view listings for sale to begin the search for your own slice of Nosara.